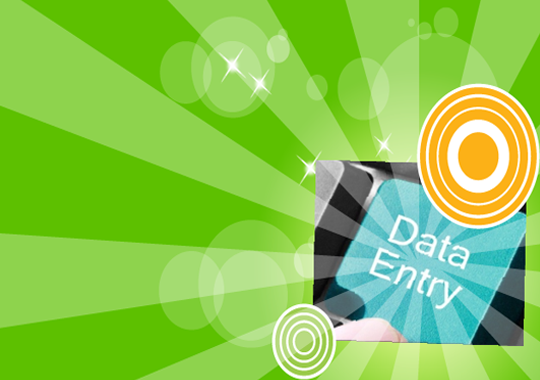 Data entry is a service which updates data into the computer system from documents which can be either paper, scanned image or in any other form. Similar to typing, yet is different. Typing is inputting of text, but data entry can be client specific depending on the manner the data need to be sorted. Data entry prepares a database sometimes for further computation and sometimes for simply making a tabular representation of all the information collected. As is rightly said by Peter Drucker- "What gets measured, gets managed", making data entry jobs all the more important as it just tabulates all the data making it easy to compute.
Shan has a separate list of professionals excelling in the art of data entry. Our executives are trained to provide data entry services with adequate speed and accuracy. We can work in any sector be it medical, financial, military records or personal data. We believe in maintaining utmost confidentiality
of the reports. So, if you think of Data Entry service you think of Shan.
I had to struggle because so many visas and passports came to me and each time different languages. I had to keep track of 100 translators and sometimes the earlier person was not available. Another search would start. These were confidential documents and could not give to anyone. Now Shan works for me and after over 1500 projects, I have never encountered a problem. I just love the delivery timing.
Raheb
Though all work is handled with care here, all the credit should go to the effective team of ladies working hard and handling each order with care. Congratulations for having offices in UAE, Singapore and India.
Rohan